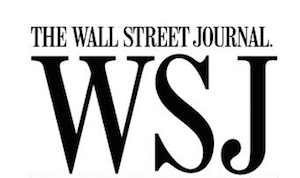 April 18, 2016
There are so many negative messages we tell ourselves that interfere with making friends.
Do you ever feel like you are the only person who doesn't have enough friends or the right kind of friends?
Do you tell yourself it's too late to make new friends now—that the time to make them was when you were young?
Do you hesitate to make new friends because you're embarrassed that your new friend will find out that you don't have any other friends?
Do you feel anxious about reaching out to new friends because you fear that you'll be rejected?
Of course, all these thoughts pose formidable barriers to making new friends. In this article in today's Wall Street Journal, journalist Elizabeth Bernstein (who writes the regular column called Bonds) talks about her efforts to make new friends after a move, reports on two research studies, and offers practical hints for making friends.
She writes:
Starting in early adulthood, our number of friends starts to decrease steadily. Changes in friendships typically happen around life transitions: graduation, parenthood, job switches, divorce or death of a spouse. One study, published in 2015 in Evolutionary Behavioral Sciences, looked at 540 men and women and showed we lose an average of two friends when we gain a romantic partner.
One important conclusion she reaches:
If you want new friends, you need to look with intention. And, just as you would when looking for a mate, you need to look for someone who has something in common with you, and who is emotionally available.
Elizabeth interviewed Dr. Levine for this article and wrote:
How do you make a friend now? Dr. Levine says the first step is to get over the stigma that something is wrong with you if you don't have enough friends or are looking to make more. "As an adult, we think that everyone has their friends and we are the only ones seeking them," she says. "Nothing could be further from the truth." Women especially feel judged if they don't have friends, she says, since they're supposed to be good at friendship.
Click here to read the Wall Street Journal article in its entirety.
Category: IN THE MEDIA, MAKING FRIENDS