Tag: work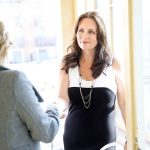 Whether you are a mentor or friend, you may need to set boundaries or you'll wind up feeling used and depleted of energy.
A woman feels that her friend and colleague at work is taking advantage of their friendship.
A car buff wants his mechanic friend to help with a project.
A reader loses a job under difficult circumstances and suggests some ways that friends can be more or less supportive and helpful.
Sharing intimate information with a friend at work can be tricky
Despite all the ways close friendships enhance our lives, many women who are working, raising a family, and/or caregiving for aging parents or other relatives may feel they simply don't have time for friends. Pat Katepoo, a work-life advisor, offers some practical suggestions (in her guest post below) that might make it easier to find more free time for friends.
QUESTION  Hi Irene, I was recently dumped by one of my closest friends, whom I loved dearly. I am devastated, sad, hurt and disappointed. But I have an extra big problem: my ex-friend is my direct boss. I am an administrative assistant, her right hand person at work. We see each other on a daily […]
When a friend dumps you, she can't call all the shots… QUESTION Dear Irene, How do you handle a situation where a very dear friend, who also happens to be your friend from work, wants an extended time out and at the same time insists that I should keep on being friends with her […]