Tag: unreliable
Do you have an unreliable, flaky friend? It's a pretty common complaint I hear about from readers and even among my own friends. And it's something that often frays friendships and even ends them entirely. What is a flaky friend? A flaky friend is someone who tends to be unreliable and unpredictable. In short, you […]
When a friend is unreliable, it can be very disappointing, and consistently breaking appointments can be a friendship-killer
A woman wonders whether she should end a friendship over a July 4th no-show.
How do you handle a flaky friend who disappears on you from time to time?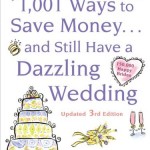 What do you do what a maid of honor doesn't seem to share your excitement about the wedding?
How should a young teen handle a friend who is unreliable and doesn't always consider her feelings?
A mom says her kids are disappointed when their friends are no-shows because they have unreliable moms.
It's upsetting when a friend is a no-show especially if she doesn't have a good explanation.
I have a friend whom I met in college. We have been close friends over the past 20 years—or so I thought. I look back now and realize that whenever she was in a relationship (which wasn't often) that her friendships went to the backburner.