Tag: support group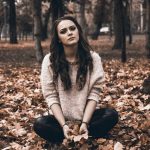 Someone loses her friends after being diagnosed with bipolar disorder and cuts her off completely. She asks how to handle this?
After a man cares for his mother for more than six years, she passes away. Lonely, he asks how to make friends after loss.
The gay friend asks whether she can preserve the friendship.
Being treated for breast cancer can be physically and emotionally tough to endure; social supports can be a lifesaver.
Infertility can inadvertently derail some friendships, even good ones. Here are some helpful hints to help you avoid that.
It's nearly impossible to make friends when you're depressed.
Lynn shares her experience of how the friends she made through a support group helped her cope with this unimaginable loss.