Tag: retirement
Many people are feeling disconnected during the pandemic. This retired therapist has lost her friends and seeks advice.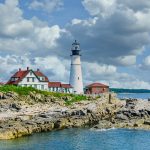 There are challenges in making and keeping friends in two geographical locations simultaneously but they can be overcome if you set your mind to it.
How do you find friends if you live in the middle of nowhere?
They were women, of different ages and stages of life, who formed an amazing but unlikely sisterhood. The diverse group—that numbered only six—included women who were single, married, divorced, and widowed; unemployed, working at home, working away from home, and retired; with and without children. They came together on Friday nights drawn to the pleasures […]