Tag: religion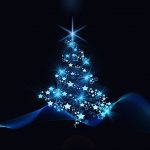 The last time I heard the words "Blue Christmas," they were crooned by Elvis.
Is it possible to remain friends with people whose political views and values are vastly different than yours?
In the country's oldest Catholic newspaper, Susan Klemond writes about the loss of friends from a Catholic perspective.
Limara Salt, a writer with the UK publication, The Debrief, wrote an interesting piece about religious differences between friends.
One friend is touting new religious beliefs while the other is losing faith in the friendship.
Religious differences aren't always deal breakers, but can be when one friend is intolerant
Yes, differences in faith and religion (not unlike differences in political affiliations)—or differences between believing and not believing—can often divide friends. How strongly each one believes, how consuming a role faith plays in the way they conduct their lives, whether or not they try to convert others to their way of thinking, and general openness to different religions and ways of thinking are all predictors of the toll religious views and affiliations may take on friendships.
QUESTION Dear Irene, I am an only child and have a friend named Linda (who is also an only) whom I've known since first grade. She is due to give birth to a baby girl and two months ago asked me to throw her shower for 50 people with the help of her mother and […]
It is true that differences in religion, politics and values can create wedges between people who were once close friends—but this generally doesn't happen when friendships are otherwise solid. People accept the differences and agree to disagree so the differences don't interfere with the relationship.