Tag: online friendship
A teenager is involved in an awkward online friendship that is making her feel increasingly uncomfortable. She asks what to do.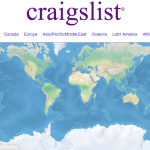 In this guest post, an anonymous reader talks about her experience seeking out platonic friendships on Craigslist.
Online friendships need to be made and tended to with the same honesty and grace as in-person ones.