Tag: no friends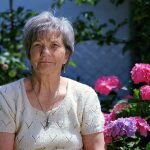 Each of my women friends has — or had — good qualities, but ultimately, the positive didn't outweigh the negative. Is my laziness in trying to make new (better, more compatible) friends an aging thing?
Many people are feeling disconnected during the pandemic. This retired therapist has lost her friends and seeks advice.
A reader (Susan61) discusses how she made friends by overcoming her fear of doing things alone.
A woman feels in a rut—unable to make friends, even though she is on meds and has seen therapists.
If you're without any friends because you don't feel friend-worthy, you may need to work on yourself first.
The lunchroom can be a very lonely place when you are the "new kid on the block."
A late-life mom asks for suggestions on how to make and find friends
A young man feels he's never had the communication skills to start and maintain relationships.