Tag: NIMH
It can be very stressful to maintain a friendship with someone with a borderline personality disorder. Understanding the disorder can help.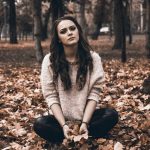 Someone loses her friends after being diagnosed with bipolar disorder and cuts her off completely. She asks how to handle this?
How do you find friends if you live in the middle of nowhere?
Imagine what high school is like for teens with autism and other disabilities who are realizing they are different,
One-way friendships can be very frustrating.