Tag: NIMH
It can be very stressful to maintain a friendship with someone with a borderline personality disorder. Understanding the disorder can help.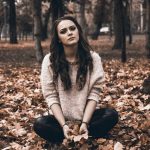 Someone loses her friends after being diagnosed with bipolar disorder and cuts her off completely. She asks how to handle this?
How do you find friends if you live in the middle of nowhere?
Congress has designated the first week of October each year as Mental Illness Awareness Week. These are no-fault disorders.
One-way friendships can be very frustrating.
It's depressing to be with a friend who is truly depressed. You may even get weepy yourself.