Tag: neighbor
A woman feels betrayed by a friend who seized an opportunity before she did. Is that wrong? It depends.
A woman doesn't really like her neighbor and asks how to handle that friendship.
When your neighbors are friends you may feel as if you are living in Utopia.
A young woman from Sweden laments missing old friends from whom she's drifted apart.
If you start to feel like a tag-along friend, you may want to cut your losses.
Life in a subdivision suddenly turns from cozy to creepy
I cannot believe I am dealing with a female, adult, bully at age 42—but here I am. She is a neighbor who lives behind my house. My husband and I had a brief friendship with her and her husband. It was brief because they were very over-bearing and demanding.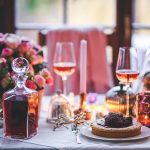 Being disinvited from dinner can rattle your perceptions of a friendship.
QUESTION Dear Irene, My best friend and I had a major falling out 4½ years ago shortly after the death of my two-year-old son. At the time I was so deep in grief and my judgment so impaired that I did not apologize for behavior on my part that led to our breakup. It […]