Tag: mental illness
It's depressing to be with a friend who is truly depressed. You may even get weepy yourself. Here are some tips on how to help a depressed friend.
It can be very stressful to maintain a friendship with someone with a borderline personality disorder. Understanding the disorder can help.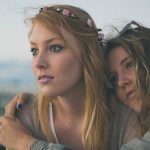 A woman is worn out from dealing with a friend with an emotional problem and asks for advice on what to do.
When a friend has mental health problems it can be hard to know how to help, especially during the pandemic.
A young woman with a mental disorder worries about alienating her friends.
A mom worries that symptoms of a generalized anxiety disorder are hindering her daughter's relationships.
After divorce, a woman's husband accuses her of adultery and her friend doesn't come to her defense with mutual friends.
People were shocked to hear of the death of singer Amy Winehouse. What are your thoughts about whether the support of good friends might have averted this tragedy? Choose one answer below or write in your own thoughts. <a href="http://polldaddy.com/poll/5278742/">A Haunting Death: Could friends have saved Amy Winehouse?"</a>
Sometimes we have to come to terms with an imperfect mother and set boundaries to maintain a reasonable relationship. QUESTION Hi Irene, My mom and I have had a very complicated relationship. Even before my parents had an awful divorce 14 years ago (and they still can't attend any events together), we butted heads. […]