Tag: meetup
Making new friends can be challenging during the best of times but the coronavirus pandemic has added another layer of complexity.
A reader asks about websites for finding friends in Pakistan and other countries.
A common language, customs and culture can help bridge distance but don't always make for solid ex-pat friendships.
QUESTION Dear Irene, First of all, thank you for your blog and columns; I've gained much insight from you. I am a 42-year-old mother of two boys and I have always had trouble making friends. I've read countless books on the subject of relationships and intellectually, I know what to do: Be open, smile, ask […]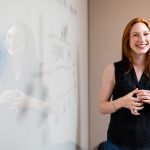 Making friends after 60 can be challenging but there are a number of options to help people connect with others.