Tag: letting go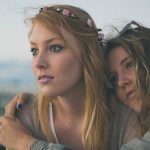 A woman is worn out from dealing with a friend with an emotional problem and asks for advice on what to do.
A month ago, my friend sent me an email out of nowhere saying that she no longer wanted to be friends anymore, that this was goodbye.
It's never easy to end a relationship with a needy friend. You can only try your best.
It's always hard to give up on a friendship, especially old friendships that have a long history and childhood memories.
QUESTION Dear Irene, My best friend of 18 years always called me "the sister she never had". We live in the same city and used to talk on the phone at least 5 to 10 times a day and got together frequently. About two years ago she and her husband began divorce proceedings. I tried […]
It's never easy to end a relationship—whether it's with a hairstylist, babysitter, boss, lover or a friend. That's because we get attached to the people who play starring roles in our lives and breaking up invokes a range of emotions—including guilt, disappointment, sadness, anger and fear of the potential consequences. This is a pretty […]
How do you back away from an unhealthy friendship without hurting someone's feelings?
Whether it's the occasion of a birthday or an anniversary, or the passing of another year or of another decade, it's human nature to periodically take stock of things. Turning the page on the calendar means looking back and looking forward, which often brings into bold relief those aspects of our lives where we think […]
QUESTION: Dear Irene, About a year and a half ago I broke up with a friend and I'm still not over it. I was hoping you could offer some insight. I've known this girl since 6th grade when she stopped speaking to me over some boy. We became friends again in 7th grade but she […]