Tag: Irene S. Levine
This post about International Friendship Day is reprinted from the archives of The Friendship Blog.
Best Friends Forever: Surviving a Breakup with Your Best Friend is currently on sale on Amazon.com. Check out this link..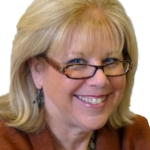 We all know that good friends make us feel good—but even scientists aren't really sure why. Last weekend, CBS Sunday Morning national correspondent Rita Braver took a look behind the emerging science of friendship.
Best Friends Forever: Surviving a Breakup with Your Best Friend on sale at Amazon for $6.38
Tis the season for wrap-ups and top ten lists. Friendship expert Dr. Irene S. Levine discusses her blog, its visitors, and their  friendship concerns. Since January, I've posted 202 times on this blog — that's about four times a week — usually early in the morning or late at night. That's a lot of time to spend in […]
Released today, Your So-Called Life: A Guide to Boys, Body Issues and Other Big-Girl Drama You Thought You Would Have Figured Out By Now (Harper, 2010) is a self-described guide for thirty-somethings. This is a phase of life when friendships are in flux as women mate, marry and mother—so this time, the authors who previously […]
Despite the romanticized myth of BFF, the hard truth is that most friendships don't last forever. In fact, research suggests that when it comes to friendships, there's a phenomenon somewhat akin to the seven-year itch; half of our friendships change over that time period.
QUESTION Dear Irene, Our best friend has been seeing this guy. She's really into him so she wanted us to spend some time together to get to know him. Unfortunately, both of us really dislike him. We find him arrogant and narcissistic, to the point of his putting us down to make himself look better. […]