Tag: interview
Worried about your child's imaginary friend? Psychologist and author Susan Newman, PhD offers advice and reassurance to worried parents.
Listen to Dr. Levine's interview on "Friendships After 50" that recently aired on the radio show, Chronologically Gifted.
Pulitzer Prize-winning author Gail Caldwell's beautiful book, Let's Take the Long Way Home: A Memoir of Friendship (Random House, 2010), breaks new ground in allowing readers to understand the depths of a close female friendship and the pain associated with a sudden and untimely loss.
New York Times best-selling author Jane Green is a mother of six. Remarkably, she has written a book a year for the past 12 years. Like her other books, the newest one also focuses on the emotional lives of lives of women.
The Friendship Doctor was recently interviewed by Victoria Clayton-Alexander, editor of Exurb Magazine.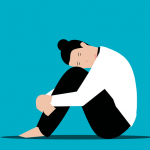 Losing friends can be particularly difficult for introverts because we don't surround ourselves with people.
It's not unusual for platonic relationships to turn into something different or something more. Whenever this happens, regardless of gender, it can lead to misunderstandings if both people aren't on the same page. When two female friends are involved, the potential awkwardness is compounded exponentially because the experience is less common and less talked about. […]
For my blog readers who live in the NY metropolitan area whom I haven't yet met in person, I thought you might like to tune in this Sunday morning at 7:00AM to Christine Nagy's weekly show, Get Connected New York 106.7 FM Radio Also available for download as a podcast "This week on […]