Tag: hurt
What do you do when you make a mistake that you know has hurt a friend?
When two people begin to feel ambivalent about a friendship, it may have run its course. Not all friendships, even very good ones, last forever.
It's easy to inadvertently overlook niceties and take friends for granted. If you value the relationship and someone makes you feel this way, you need to let the person know.
My boyfriend and her ex have been friends for a while and hang out together. One night, we happened to be out with her ex and his new girlfriend (the girl he was previously friends with) at a mutual friend's birthday. I happened to be in a group photo the birthday boy posted to Facebook and now my friend feels I betrayed her for being there.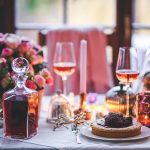 Being disinvited from dinner can rattle your perceptions of a friendship.
QUESTION Hi Irene, My best friend Lila started hanging out with this other girl Jenny. At first the three of us were friends. Then Jenny offered to take Lila on a cruise. The next month, the two of them were always together, talking about me and spreading rumors behind my back. After they returned, Lila […]
A woman expresses hurt over friends who live high on the hog.
QUESTION Dear Irene, I am an only child and have a friend named Linda (who is also an only) whom I've known since first grade. She is due to give birth to a baby girl and two months ago asked me to throw her shower for 50 people with the help of her mother and […]