Tag: friendship
Social skills need a refresh after the isolation of the pandemic? Guest contributor Cindy La Ferle talks about the skills that will give you the gift of gab.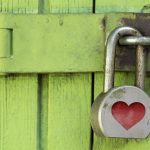 I have a friend that I felt was my best friend. She was in my wedding and we were pretty much attached at the hip. She called me a couple times a day, texted me, hung out with me or talked to me online (Facebook, AIM) almost every day.
A woman asks what to do after a friendship with a next-door neighbor goes sour and she has to come face-to-face with her all the time.
How do you deal with a pushy person? Two women met in a workshop but one wants more of a friendship than does the other.
Two friends with different views about the risks of the coronavirus. Can they talk? Can they remain friends?
A young teen wonders how to help her friend whom she thinks has an eating disorder.
How do you handle the awkward situation of having a friend who earns more money than you do? Does this put the kibosh on a friendship?
A woman feels in a rut—unable to make friends, even though she is on meds and has seen therapists.