Tag: Friends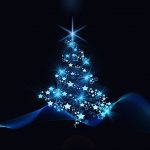 The last time I heard the words "Blue Christmas," they were crooned by Elvis.
A reader doesn't know what to say when friends ask about her holiday plans.
Writing on the website Lifezette, my friend and colleague Cherie Burbach discusses the importance of friendships for stay-at-home moms.
Is it possible to remain friends with people whose political views and values are vastly different than yours?
Finding friends when you have a sensory processor disorder.
Many of us might think that the dilemma of having too many friends—or too many bridesmaids—is an enviable one. But when you're choosing a bridal party, making choices among them can turn into a problem.
Do you have flaky friend? Many of us do and it's more common than you might think.