Tag: featured
An adult son's girlfriend is angry at his mother, who once was her friend, after a conflict between them. The mom asks for advice.
Looking for novel ideas for the Best Galentine's Day Gifts for friends? Even a small gift can lift our spirits and bring smiles to our faces.
Her daughter is always left out of the group get-togethers and this mom wonders how she can make things better.
A single woman feels used when her neighbors ask to borrow her expensive snowblower each winter and doesn't know what to say.
In 2021, a very unusual year (hopefully), these were the top posts on The Friendship Blog (in order) that seemed to resonate most with readers.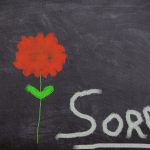 She's apologized to an unforgiving friend—and hasn't been forgiven. What should she do next? Here are some suggestions.
​​A woman doesn't know how to end a friendship with a neighbor she can't stand and worries about the anger likely to ensue.  
A writer wants to "take back" the holidays and celebrate them with family and friends in her own home. She asks if it is wrong to feel that way?
Journalist Cindy La Ferle offers some tips on how to brighten a Blue Christmas that doesn't quite live up to hopes and expectations.