Tag: ex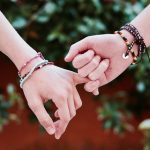 I pride myself in being a loyal, good friend. However, recently I have run into a problem. I don't know how to handle myself in the company of people that my close friends consider their "enemies."
A depressed friend feels her close friend wasn't there when she needed her and wonders whether she should sustain the relationship.
When two couples vacation together, their friend's new wife taxes this woman's patience.
A woman feels terrible that the friends of her ex dropped her like a hot potato.
In this article in Real Simple, writer Valerie Frankel offers advice about how to handle four different situations entailing run-ins with an ex.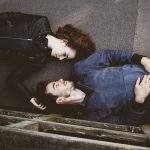 A woman who can't avoid seeing her ex-boyfriend wants to cut off their friendship.
Dating a friend's ex is always tricky and is probably best to avoid.
It's hard for a young teen to get over a boyfriend breakup but it can be even more painful to lose a best friend. Together, the two losses can be overwhelming for someone of any age.
QUESTION Hi Irene, I have a friend whom I've known for about four years. She was there for me when my husband committed suicide two years ago. Since then, I've met a man whom I've fallen in love with and we are getting married. I introduced his brother to my friend and they've been going […]