Tag: ex-friend
A woman asks what to do after a friendship with a next-door neighbor goes sour and she has to come face-to-face with her all the time.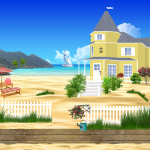 After a falling out, one friend's brother continues to have a relationship with her ex-friend.
A woman laments helping her ex-friend get a job in the next office because now she has to face her every day.
A mom wonders how to support her daughter whose ex-friend is mean to her.
A woman wonders whether she should attend the wake—given that the friendship has exploded.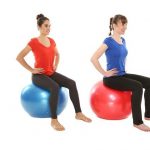 When an ex-friend won't say hello out of courtesy, a woman wonders whether she should do the same.
Two friends split and the tension spills over to their husbands and children QUESTION Hi Irene, My ex-BFF and I had a recent falling out a few months back after a close seven-year friendship. Not only did we become good friends, so did our husbands, kids and extended families. We did a lot of […]
QUESTION Dear Irene, I've been dealing with a painful friendship break-up but I'm actually happier now without my ex-friend. It was more of a one-sided friendship where I was always initiating get-togethers that rarely happened. I thought I'd moved on until she bumped into me on the street and said, "Hello, how are you?" […]