Tag: ending a friendship
​​A woman doesn't know how to end a friendship with a neighbor she can't stand and worries about the anger likely to ensue.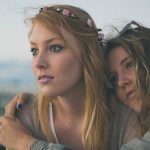 A woman is worn out from dealing with a friend with an emotional problem and asks for advice on what to do.
While friendships between military wives can have a strong bond, they don't always last forever.
Nadine Dilong explores the concept of dealbreakers, behaviors so heinous that they might cause you to re-evaluate a friendship.
How do you get a friend to accept that the friendship is over?
Check out some of the signs that suggest a friendship is no longer worth keeping on Bustle.
A woman asks how to end a long term friendship that has become frayed and unsatisfying.
An anonymous poster offers advice on giving up on one-sided friendships.
The editors of the UK publication Women & Home asked The Friendship Doctor for some tips on how to end a friendship.