Tag: competition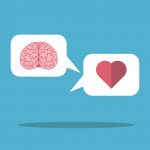 A woman is upset about an ambivalent friendship. Here are some tips to recognize and react to an ambivalent friendship.
A woman laments helping her ex-friend get a job in the next office because now she has to face her every day.
How do you handle someone who gives unwanted advice on the tennis court?
What do you do if you have a jealous friend who is competing in the same playground as you?
Two friends bond over sickness until one regains her health. Are there magic words to end this troubling friendship?
Even when a friend becomes a frenemy, it can be hard to know when it's time to let go because it invariably comes with some losses.
Feeling betrayed by a friend who goes after the same job as you QUESTION Hi Irene, I told a friend of 32 years (a woman who I am currently starting to date) about a job that I interviewed for and she tells me that she wants to go for the job because it sounded […]
On the benefits of friendly competition in the workplace…
A chick lit author hits her stride~ Once I started reading Joanne Rendell's new novel, Crossing Washington Square, I had a hard time putting it down. This gripping book tells the story of two strong women, both of them faculty in the English Literature Department of Manhattan U. The story takes the protagonists-polar opposites in […]