Tag: colleague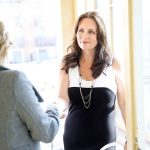 Whether you are a mentor or friend, you may need to set boundaries or you'll wind up feeling used and depleted of energy.
What do you do when a friendship with a supervisor turns chilly?
A woman feels like a friend is putting her in a lose-lose position because of their work relationship.
A woman feels that her friend and colleague at work is taking advantage of their friendship.
A woman feels uncomfortable excluding her close friends (from her work friends) at an upcoming party.
When a workplace friendship dissolves, it can often be a source of upset and distraction.
Should I save my friendship or end it if my friend doesn't put forth the same effort?
Sharing intimate information with a friend at work can be tricky
A troubled marriage can affect friendships QUESTION Dear Irene, I am so happy I have come across this blog and your book, Best Friends Forever: Surviving a Breakup with Your Best Friend.  It is nice to know there is a place to go for understanding and support when female friendships go awry. I, too, have a […]