Tag: chronic illness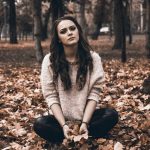 Someone loses her friends after being diagnosed with bipolar disorder and cuts her off completely. She asks how to handle this?
The volatile mix of parenting and COVID can creates challenges to moms with different values and sensibilities.
A woman with chronic fatigue and history of depression can't seem to make friends.
Life changes such as a move can often be disruptive of friendships.
How do you maintain friendships with an unpredictable chronic illness?
A woman talks about the isolation from friends that often accompanies a cancer diagnosis.