Tag: childhood friendships
A preschool teacher separates a child from her best friends, which leads to problems in the classroom and at home.
I was raised as an only child for much of my life because my sister is twelve years younger than me. I also have an only child, just one son. So questions about only children aren't hypothetical to me. I often wonder about the effects of being an only and whether it has any bearing […]
Is it nature or nurture that makes it hard for some people to form friendships?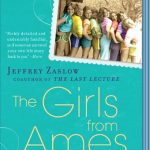 The Girls from Ames: A Story of Women & a Forty-Year Friendship by Jeffrey Zaslow tells the remarkable story of the 40-year friendship of a circle of eleven female friends.
QUESTION: Dear Irene: My best friend, well ex-best friend and I grew up as next door neighbors…destined to be best friends forever. We were those girls who were inseparable and would laugh at the most silly things no matter how silly we would look. After 19 years, we were still the best of friends and […]