Tag: anxiety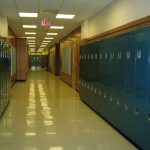 When a student is worrying about having no friends in high school, going to school each day can feel like a struggle.
When a friend has mental health problems it can be hard to know how to help, especially during the pandemic.
A young woman with a mental disorder worries about alienating her friends.
A mom worries that symptoms of a generalized anxiety disorder are hindering her daughter's relationships.
If you're shy, attending a wedding without a "plus one" can be daunting.
What do you do when an anxious friend needs more of you than you can handle?
Anxiety issues can challenge friendships, even close ones.
A college student feels insecure about her friendship and wonders whether she is a "toxic" friend.