Tag: ambivalent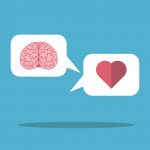 A woman is upset about an ambivalent friendship. Here are some tips to recognize and react to an ambivalent friendship.
Is your so-called "friend" a friend or frenemy? Here are some tips for finding out…
. A woman asks how to tone down an ambivalent friendship with another couple. She really isn't in to them anymore.
When two people begin to feel ambivalent about a friendship, it may have run its course. Not all friendships, even very good ones, last forever.
It's so easy to become attached to the idea of "having a best friend" that we ignore the reality of a flawed friendship. QUESTION Dear Irene, There's a girl who I thought was my best friend forever whom I've grown to dislike. I feel guilty for wanting to dump her, but I don't know […]
A maid of honor upsets one of the bride's guests.
QUESTION Dear Dr. Levine, For the past six to eight months I've had two friendships deteriorate. Jillian had been my friend for about 15 years. We never partied or saw much of each other due to distance and her ten-year relationship with a guy yet we always kept in touch. When her relationship was over, […]
QUESTION Dear Irene, I'm a 40-year-old woman who feels like she's back in junior high. I have three kids who are very involved in sports and activities. Over the last four years, my husband and I developed a group of friends with kids the same ages. My closest friend in the group was a woman […]
In an interesting article in yesterday's Staten Island Advance, relationship columnist Elise McIntosh
looks at the distinctions between friends and frenemies.