Tag: ambivalence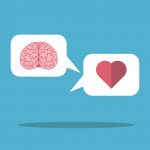 A woman is upset about an ambivalent friendship. Here are some tips to recognize and react to an ambivalent friendship.
When two people begin to feel ambivalent about a friendship, it may have run its course. Not all friendships, even very good ones, last forever.
QUESTION Dear Irene, I have a group of girlfriends, basically six of us, who've known each other since high school. Anyway, I got very close with three of them: Annie, Carole and Beth. I thought we would be best friends forever just like in the movies. I was, and probably still am, very insecure. I […]
A maid of honor upsets one of the bride's guests.
Dear Martha Stewart, After reading Mariana Pasternak's new telltale book, The Best of Friends: Martha and Me (Harper, 2010), I know how betrayed you must feel. You have to be asking yourself: How could Mariana, who I considered one of my closest friends, betray me like this? Granted, I've only read her side of the […]
Being with frenemies has been associated with elevations in blood pressure.
He's Just Not That Into You decodes the rules of heterosexual dating. But the relationship between girlfriends can be just as powerful, irritating, and unfathomable as any relationship with a guy. Here are my six ways for women to recognize when "she's just not that into you." Read my latest post on HuffPo, SHE's Just […]
QUESTION Dear Irene, I'm a 40-year-old woman who feels like she's back in junior high. I have three kids who are very involved in sports and activities. Over the last four years, my husband and I developed a group of friends with kids the same ages. My closest friend in the group was a woman […]
A friendship may be too broken to fix if it is consistently disappointing and unsatisfying. Friendships should be additive to our lives. QUESTION Dear Irene, Nicole and I met soon after each of us moved to a new town and we hit it off immediately. We were both adrenaline junkies, partners in crime who enjoyed […]