Category: OTHER ADVICE
Two young friends find a third girl to be intrusive and clingy.
It's understandable to feel friendless and lonely after a loss.
A young woman's friends doesn't like her making other friends and wonders how to handle the situation.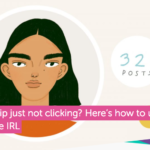 As tricky as unfollowing friends can be online, it's far more complicated and risky to do "in real life."
Jillian Kramer writes on how to handle firing a bridesmaid.
A young teen is following her friend around school, annoying her friend in the process.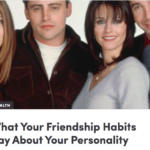 Writer Laura Donovan explores the relationship between friendship and personality in an article she recently wrote for the website ATTN:
The death of a close friend can be as painful as the death of a family member. And when the loss occurs right around the holidays, it can be especially hard.