Category: OTHER ADVICE
A 15-year-old is upset that she's been banned from seeing someone her mom sees as a "bad friend."
A mom wonders how to help her son deal with being left out.

Journalist Molly Lopez asked three experts about parenting shy kids in a recent article in Highlights Magazine.
Writing in Your Teen Magazine, Cathie Ericson poses a question that might be in the mind of many parents, "What does a healthy teenage social life look like?"
Two young friends find a third girl to be intrusive and clingy.
It's understandable to feel friendless and lonely after a loss.
A young woman's friends doesn't like her making other friends and wonders how to handle the situation.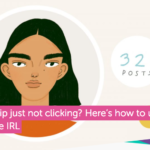 As tricky as unfollowing friends can be online, it's far more complicated and risky to do "in real life."
Jillian Kramer writes on how to handle firing a bridesmaid.