Category: Death
After the death of a partner, a man says his friends have scattered to the wind. He wonders how to respond.
Friendship and loss is a topic that's not often spoken about but it can be very painful to lose a long-time friend.
It's understandable to feel friendless and lonely after a loss.
The death of a close friend can be as painful as the death of a family member. And when the loss occurs right around the holidays, it can be especially hard.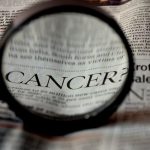 She lost a friend to cancer; now the grief of the friend's widower feels like another loss, compounding the pain.
Complicated grief is more likely when a husband and wife were extremely dependent upon on one another for companionship.
It's rare that I simply gush over books but I fell in love with Gail Caldwell's newest book: Let's Take The Long Way Home: A Memoir of Friendship.
New York Times best-selling author Jane Green is a mother of six. Remarkably, she has written a book a year for the past 12 years. Like her other books, the newest one also focuses on the emotional lives of lives of women.
A writer is suddenly single after the death of a spouse…