Category: KEEPING FRIENDS
When a friend is unreliable, it can be very disappointing, and consistently breaking appointments can be a friendship-killer
It's depressing to be with a friend who is truly depressed. You may even get weepy yourself. Here are some tips on how to help a depressed friend.
The relationship between friendship and morals is examined in a new study published in The Journal of Personality and Social Psychology.
When you have a friend who hates children and is intolerant of your life decisions, it can be tough to sustain a friendship.
My only clue was that my best friend had started detailing eating healthier foods in our almost daily email correspondence. She called on a Wednesday evening to tell me she had breast cancer and was having a mastectomy on Friday.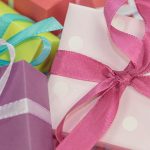 A reader asks what to do when your friends forget your birthday; she feels hurt and resentful and wonders if she should say or do something.
A woman's close friend with borderline personality disorder doesn't seem to be keeping up her side of the friendship.
It can be very stressful to maintain a friendship with someone with a borderline personality disorder. Understanding the disorder can help.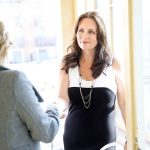 Whether you are a mentor or friend, you may need to set boundaries or you'll wind up feeling used and depleted of energy.