Category: Friends and Money
How do you handle the awkward situation of having a friend who earns more money than you do? Does this put the kibosh on a friendship?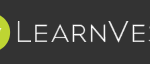 Natasha Burton recently tackled the tricky situation of income inequality between friends and the impact it can have on relationships.
What can you do to make sure that money doesn't ruin a friendship?
Money can be an uncomfortable subject because people have different values and attitudes about whether it should be spoken about at all.
Disparities in income and lifestyle can complicate friendships. In her recent article on UK publication, The Debrief (which targets 20-something females), features editor Vicky Spratt makes the point that when people are in high school and college they are more likely to be on an even playing field.
On the website FitnessRepublic.com, I write about how losing a job not only creates financial problems but also social ones.
A reader loses a job under difficult circumstances and suggests some ways that friends can be more or less supportive and helpful.
A landlord can't get her friend to pay his rent.
When a woman's friend comes into money, it threatens their relationship