Category: Making friends at 60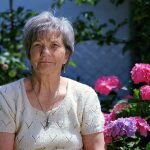 Each of my women friends has — or had — good qualities, but ultimately, the positive didn't outweigh the negative. Is my laziness in trying to make new (better, more compatible) friends an aging thing?
A family death and the loss of a best friend lead to a female engineer wanting of new friends.
A 61-year-old woman has no friends and feels like a total failure