Category: HANDLING BREAKUPS
A young woman feels excluded from a circle of friends, a second loss after a molar pregnancy, and seeks advice.
While friendships between military wives can have a strong bond, they don't always last forever.
A reader considers herself a "People Person" but expresses her discomfort at always being the friend who invites and initiates.
There isn't much to do when an Internet friendship seems as dead as a doornail.
A woman is at a loss for what to do when her friend ignores her with no explanation.
A reader seeks advice about whether to "open the door" to a long-term friendship after it's fallen apart.
The male best friend ends an 8-year friendship under pressure from his girlfriend.
An old friend calls out of the blue and a young teen wonders whether she should jump back into the friendship.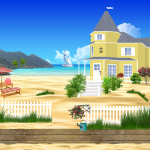 After a falling out, one friend's brother continues to have a relationship with her ex-friend.