Category: HANDLING BREAKUPS
Writing for the Toronto Star, reporter Zoe McKnight notes that despite how common it is for friendships to break up, these breakups still tend very painful.
Men's friendships are discussed and written about much less often than women's.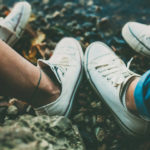 There is never a simple or easy way to break up with a friend but some ways are more grownup and acceptable than others.
All of us are vulnerable to being left out of a group whether it takes place in the schoolyard or the boardroom. A journalist asks why and what can you do about it?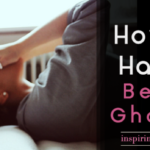 Being ghosted (being blown off without any reason or explanation) is more common than you might think.
Nadine Dilong explores the concept of dealbreakers, behaviors so heinous that they might cause you to re-evaluate a friendship.
Smarter Living is an ongoing series in the New York Times offering practical advice to help young adults understand the world and make the most of its opportunities and challenges.
Breakups are always painful but it's especially tough getting over getting ghosted.
A woman laments helping her ex-friend get a job in the next office.