Category: HANDLING BREAKUPS
When a friend has lost interest in a friendship, there is not much to do but move on. Friendships are dynamic and change over time.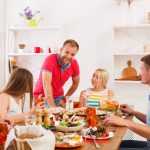 There's no easy way to end a long friendship. Although you've decided to set boundaries, it is unlikely that she will be able to change.
A young man finds a supportive female friend at work, who is there to listen to problems but otherwise standoffish.
A discordant lifelong friendship extending over decades between two "third-age" friends falls apart and one woman wants out.
A woman asks what to do after a friendship with a next-door neighbor goes sour and she has to come face-to-face with her all the time.
A young woman feels excluded from a circle of friends, a second loss after a molar pregnancy, and seeks advice.
While friendships between military wives can have a strong bond, they don't always last forever.
A reader considers herself a "People Person" but expresses her discomfort at always being the friend who invites and initiates.