Looking for novel ideas for the best Galentine's Day gifts for friends?
Valentine's Day and Galentine's Day (which falls the day before Valentine's Day, on February 13th each year) are definitely not holidays "for lovers only." What would we do without the love and support of our girlfriends who sometimes understand us better than anyone else?
Admittedly, these have been a rough two years as we continue to slog through an unprecedented pandemic. Sometimes, a small gift or even a note from a friend can lift our spirits and bring a smile to our faces. Here are some ideas for people-pleasing girlfriend gifts for Valentine's Day.
These are the type of things I love to give or love to get!
---
The Best Galentine's Day Gifts for Friends
---
Best Friend Mug
Each morning she'll think of the bonds between you when she drinks coffee, tea, or hot chocolate from this white ceramic mug, personalized with her name and yours. (If she's your bestie, you can probably guess her morning beverage of choice.) Available in an 11- or 15-ounce sizes, the messaging printed on the mug defines the essence of friendship
---
Cozy Earth Kimono Robe
This buttery soft, sensual robe drapes over your body (after the shower, at breakfast, or when you just don't feel like getting dressed). Figure flattering (with an inside tie and belt attached to the outside), it's ethically made from bamboo. The breathable, moisture-wicking, machine washable fabric keeps you comfortable even when the room is too warm. Comes in black, gray or white in sizes from XS to XXXL. Check the website for the 20% Valentine's Day discount.
---
Ruggeri Prosecco Superiore Di Cartizze
Valdobbiadene is a prestigious wine-growing area of Italy, known principally for its Prosecco. One of region's oldest wineries, Ruggeri was founded in 1950, one of the first producers of Prosecco Superiore. If your girlfriends like sparkling wines (as I do), they'll especially enjoy Ruggeri Prosecco Superiore Di Cartizze, either the Dry or the Brut. Made with glera grapes, the fine bubbles of this wine persist from the first sip to the last.
---
Friendship Knot Necklace
Designed in Italy, this dainty, sterling silver love knot necklace comes with a 17.5" chain that falls nicely on either a crew neck or open collar. Packaged in a gift box, you can personalize this Galentine's Day present with your own message.
---
Happy Socks
Male or female, you can always use an extra pair of socks. The whimsy of these colorful socks lives up to their name. The collection of Happy Days socks for Valentine's Day is adorned with hearts. The two- and three-pair sets come in gift boxes. Not only will they keep her feet warm but they'll bring a smile to her face.
---
Baratti & Milano Chocolates
Scrumptiously delicious Italian chocolates come beautifully packaged in a keepsake "hatbox." I fell in love with these sweets from Torino that will please any chocolate lover. Inside are the company's famous Gianduiotti, milk chocolate Nocciolatino, a combination of solid milk and dark chocolates, and Pinguino (a dark chocolate and hazelnut shell filled with a smooth cream filling).
---
Graf Lantz Wool Coasters
I love these coasters so much that I've spread them around my home. There are a couple on my nightstand, a couple on my desk, and a stack of them on my coffee table in the family room. They come in square or round, in a variety of color palettes, to match her mood or her decor. They're made of high-quality German Merino wool that protects your furniture and adds a pop to any room.
---
A Bunch of Satin Scrunchies
She'll feel glamorous tying her hair back with these handmade silk scrunchies, even if it's only to wash her face before bed or to pull it back for a workout at the gym. Gentle on the hair, they are washable, come in a wonderful natural palette, and are sold in a set of six by a Latina Black-owned and woman-owned business.
---
Le Grand Verre Single-Serve Wines
If she enjoys wine, treat your Bestie to a tasting of artisanal French wines, elegantly packaged in slender, 6.3-ounce, single-serve bottles (that make a generous pour). Le Grand Verre curates a collection of organic red, white, and rose wines that are predominantly sourced from female vintners. The small serve format allows the gift recipient to explore different varietals without the waste of large, too-much-to-drink-in-one-sitting open bottles. The roses, in particular, make for a beautiful Galentine's Day gift.
---
Baggalini Crossbody Bag
If she loves to travel, this will be her go-to bag for her next trip. Lightweight (weighing in at 15 ounces), this crossbody bag is wider at the bottom providing plenty of room for stuff. It can easily be tucked in a suitcase and can be worn from morning to night, for work or pleasure. The exterior pockets are perfect to stash a cellphone or room key, and it comes with a matching, removable wristlet for quick trips to the lobby or a drink at the lounge on a cruise ship. Choose one of 9 different patterns/colors. It is currently on sale.
---
Dusk "Smart Sunglasses" from Ampere
These innovative sunglasses are a terrific gift for a friend who is tech-savvy: In fact, they are the first pair of app-enabled sunglasses that allow a user to change the tint of the lenses based on the amount of light they want to let in. Sun peeking in and out of the clouds? These have you covered. Another amazing feature, the built-in directional speakers on the arms of the glasses can play music, podcasts. and audiobooks from your smartphone without using AirPods. They come with a choice of standard or mirrored lenses.
---
Tapper Necklace: Tech Jewelry
Do you worry about losing your AirPods at the gym or when you're going out for a run? This beautiful necklace can solve that problem. It attaches to each of your AirPods and a built-in magnetic lock snaps the ends together, forming a necklace when they aren't in use. You can choose from gold-plated, silver-plated, rose gold-plated, and black-plated metal rope chains or less expensive stainless steel ones in colors. Designed in Sweden, they are 25% off for Valentine's Day.
---
Sperry Torrent Chelsea Rain Boot
If she is really your bestie, you probably know her shoe size and she knows yours! Winter will soon be over and it will be time for spring rains. These rugged, waterproof rain boots come in gray, olive, and black with a micro-fleece lining for added warmth. They look stylish with anything, from tights and a skirt to winter wool trousers. The lugged outsole provides extra support and traction in slippery weather.
---
Cheese and Charcuterie
Charcuterie boards are experiencing a renaissance as people begin to have small gatherings with family and friends. They are a terrific way to bring people together. This board from Murray's Cheese includes four iconic French cheeses, silky Jambon de Bayonne (the cured ham of France)—and cherry confit and olives that add a touch of color. Serving 6-8 persons, it is best paired with a bottle of sparkling Champagne.
---
Disclosure: I am a participant in the Amazon Services LLC Associates Program, an affiliate advertising program designed to provide a means for sites to earn advertising fees by advertising and linking to Amazon.com at no additional cost to you. Additionally, several other affiliate links allow me to earn a small commission from any purchase. We would never recommend products or services that we wouldn't want to use ourselves.
---
Previously on The Friendship Blog: Read my interview with Dawn Ryan on the etiquette of Valentine's Day gifts:
---
Save to Pinterest!!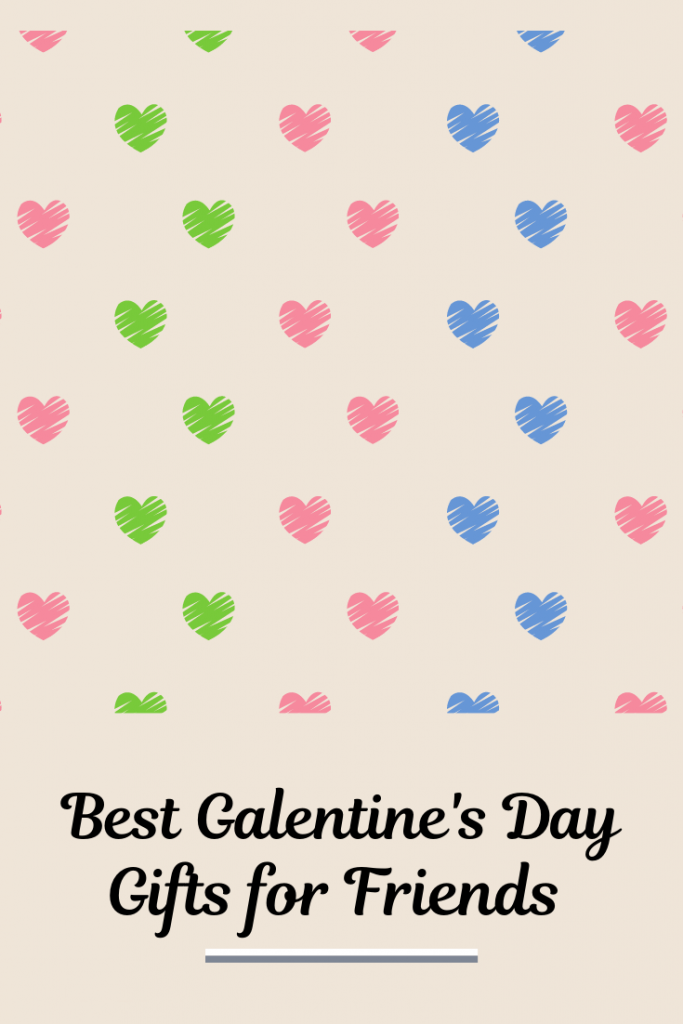 ---
Category: OTHER ADVICE