Author Archive: Irene
Author Irene S. Levine, PhD, is The Friendship Doctor, dispensing expert advice on The Friendship Blog.
When friends let you down, it's normal to feel hurt and disappointed
This post about International Friendship Day is reprinted from the archives of The Friendship Blog.
A woman winds up feeling left out of a multi-family friendship. While relationships like this one can be fulfilling, they are also far more complicated to maintain than ordinary friendships.
How do you handle tension between friends? A reader, who has reached her boiling point, asks what to do to resolve the problem.
A reader asks how to deal with pushy overbearing friends that make her feel like she's pushed into a corner. QUESTION Hi Dr. Irene,A few years ago, my husband and I met another couple in a community group. We're not especially close to Jim and Libby but we have enjoyed going out for dinner with […]
They're not just friends anymore. A guy is disappointed by his co-worker and can't imagine why she's keeping him at a distance.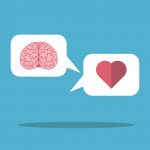 A woman is upset about an ambivalent friendship. Here are some tips to recognize and react to an ambivalent friendship.
Regaining trust in a friendship is possible if the relationship has a strong foundation and people discuss the alleged breach.
A woman feels dumped without explanation by a close friend and wonders how to move on.