Author Archive: Irene
Author Irene S. Levine, PhD, is The Friendship Doctor, dispensing expert advice on The Friendship Blog.
A woman's close friend with borderline personality disorder doesn't seem to be keeping up her side of the friendship.
It can be very stressful to maintain a friendship with someone with a borderline personality disorder. Understanding the disorder can help.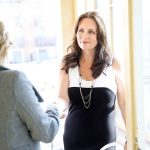 Whether you are a mentor or friend, you may need to set boundaries or you'll wind up feeling used and depleted of energy.
After the death of a partner, a man says his friends have scattered to the wind. He wonders how to respond.
Whether it's a friend or a relative, most of us know someone who won't get vaccinated. Polarizing opinions can fracture a friendship.
New research suggests that having someone listening to you is more than a feel-good experience; it may also be protective of brain health.
A young man finds a supportive female friend at work, who is there to listen to problems but otherwise standoffish.
The volatile mix of parenting and COVID can creates challenges to moms with different values and sensibilities.
If a friend is acting distant, giving you the cold shoulder and you care about the friendship, it makes sense to find out what's going on.