Author Archive: Irene
Author Irene S. Levine, PhD, is The Friendship Doctor, dispensing expert advice on The Friendship Blog.
How do you handle tension between friends? A reader, who has reached her boiling point, asks what to do to resolve the problem.
A reader asks how to deal with pushy overbearing friends that make her feel like she's pushed into a corner. QUESTION Hi Dr. Irene,A few years ago, my husband and I met another couple in a community group. We're not especially close to Jim and Libby but we have enjoyed going out for dinner with […]
They're not just friends anymore. A guy is disappointed by his co-worker and can't imagine why she's keeping him at a distance.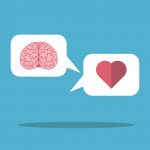 A woman is upset about an ambivalent friendship. Here are some tips to recognize and react to an ambivalent friendship.
Regaining trust in a friendship is possible if the relationship has a strong foundation and people discuss the alleged breach.
Do you have an unreliable, flaky friend? It's a pretty common complaint I hear about from readers and even among my own friends. And it's something that often frays friendships and even ends them entirely. What is a flaky friend? A flaky friend is someone who tends to be unreliable and unpredictable. In short, you […]
A woman feels dumped without explanation by a close friend and wonders how to move on.
An adult son's girlfriend is angry at his mother, who once was her friend, after a conflict between them. The mom asks for advice.
Looking for novel ideas for the Best Galentine's Day Gifts for friends? Even a small gift can lift our spirits and bring smiles to our faces.