Author Archive: Amy Feld
A reader asks about the difference between friends and acquaintances? What is the distinction?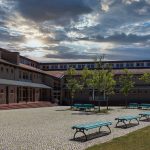 A mother is pained to see that her teenage daughter keeps losing friends in high school and wants advice about how to help her. 
A straight woman develops and instant bond with a gay friend that seems to have fizzled out. She wonders why this happened.
A young reader wants to be popular at her new school. Here are 10 common sense rules for making new friends at school.
A young teen wonders how to help her friend whom she thinks has an eating disorder.
A new app promises to make young people feel more comfortable in school cafeterias.
A mom and daughter consider homeschooling as a solution to social difficulties at school due to the daughter's extensive involvement in dance performance.
A mom wonders how to help her son deal with being left out.