Archive for September, 2021
Guest contributor Cindy La Ferle reflects on how the pandemic changed so many aspects of her life, including her expectations and some friendships.
There's a big difference between a needy friend and a friend-in-need. When a friendship is consistently one-sided, it can weigh you down.
A woman's close friend with borderline personality disorder doesn't seem to be keeping up her side of the friendship.
It can be very stressful to maintain a friendship with someone with a borderline personality disorder. Understanding the disorder can help.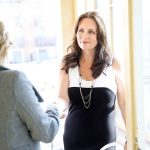 Whether you are a mentor or friend, you may need to set boundaries or you'll wind up feeling used and depleted of energy.