Archive for December, 2016
A young woman with a mental disorder worries about alienating her friends.
In case you missed the excellent article about elder friendships in today's New York Times, I think you'll want to read it.
Today Contributor Cathy Areu talks about her encounter with mom bullies at school.
How do you handle a best friend who always tries to put you down?
Wishing everyone health and happiness for the coming year!
Any change of situations can topple the mix of old and new friends.
Enter to win a deluxe European River Cruise sponsored by Vantage Travel.
A mom worries when her daughter's best friend supports the "mean girl" rather than her daughter.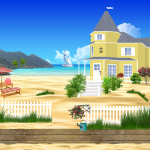 After a falling out, one friend's brother continues to have a relationship with her ex-friend.