Archive for November, 2013
Thirteen can be a tough age, especially among ballet dancers.
A reader speaks about setting standards for her friendships.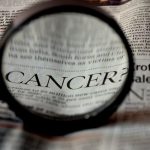 She lost a friend to cancer; now the grief of the friend's widower feels like another loss, compounding the pain.
Some simple tips for sharing the Thanksgiving table with people you wouldn't necessarily choose as friends…
It's disappointing to be uninvited on Thanksgiving but don't give up on a meaningful friendship because of one transgression.
Based on research on the fragility of friendship, friends forever, even among adults, is usually a self-perpetuating myth.
How do you maintain friendships with an unpredictable chronic illness?
Sometimes expectations need to be tempered because different people have different styles and approaches to friendship.