Recent Posts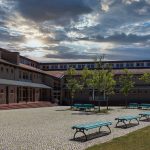 A mother is pained to see that her teenage daughter keeps losing friends in high school and wants advice about how to help her. 
A young woman is upset by a hot and cold friendship that doesn't feel satisfying because it's so unpredictable. QUESTION Hi Dr. Irene, I have a hot and cold friendship with someone I met a couple of years ago during my second year as a university student. It may also be called an ambivalent friendship. […]
A straight woman develops and instant bond with a gay friend that seems to have fizzled out. She wonders why this happened.